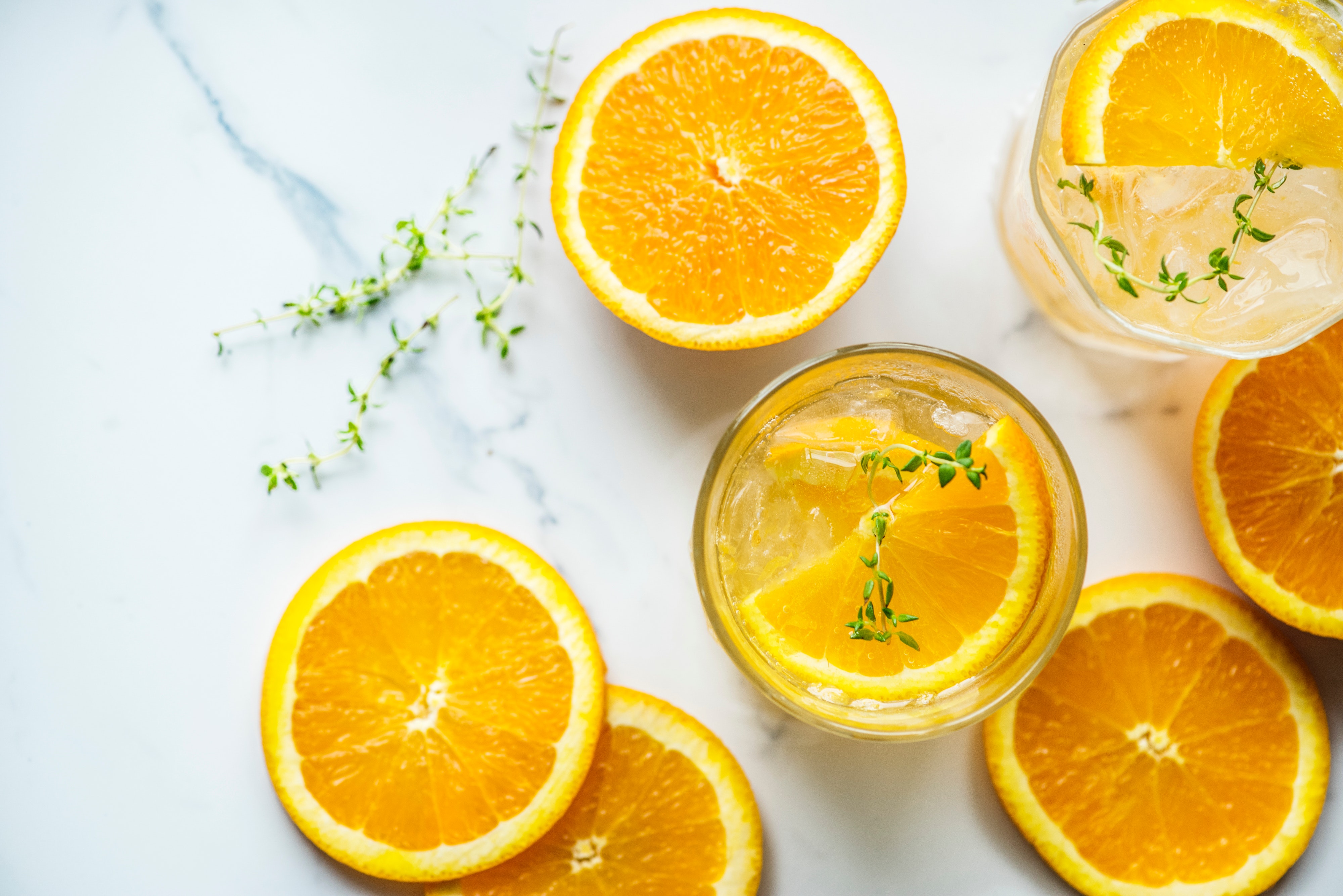 If you are anything like me finding a way to stay hydrated is tricky! Ask me to drink 3 cups of a coffee a day…easy…but ask me to drink 48 ounces of water, that's a challenge. Although it may be a challenge, the benefits are certainly worth it! Here is a list of just a few benefits of upping your H2O intake.
1. Curb your appetite!
I am sure you have heard it before, but sometimes when you think you are hungry it's really your body telling you that you are thirsty for WATER (not coffee). Give it a try and see the impact on your waistline.
2. Boost your immune system!
Your body needs water for its natural detoxification processes that aid digestion and immunity. The added vitamins and minerals from the fruits/veggies/herbs will also help your body's natural defense system. (It also wouldn't hurt to snack on the extras while you cut them up. You can't beat the vitamins and minerals in whole foods!)
3. Avoid sugary drink alternatives!
You will be surprised how tasty your homemade infused water is, it will become easy to say no to sugary sodas and juces.
4. Give your skin some love!
Hydrating your body from the inside will have a positive impact on the outside! Give your skin that dewy glow without spending all of your money on fancy moisturizers.
Now that you know all the benefits of infused water, let's get to making some! Grab your favorite fresh fruits, vegetables and herbs and hit the cutting board. Add them to a pitcher of water and let the infusing begin.

Here are some of my favorite combinations:
lemon, cucumber and basil
lemon, orange and mint
strawberry, raspberry and lemon
Enjoy your new favorite way to hydrate and be sure to let us know what your favorite combinations are in the comments!
Author: Mackenzie Holmes